Fernando de Castro House – Museum
Visit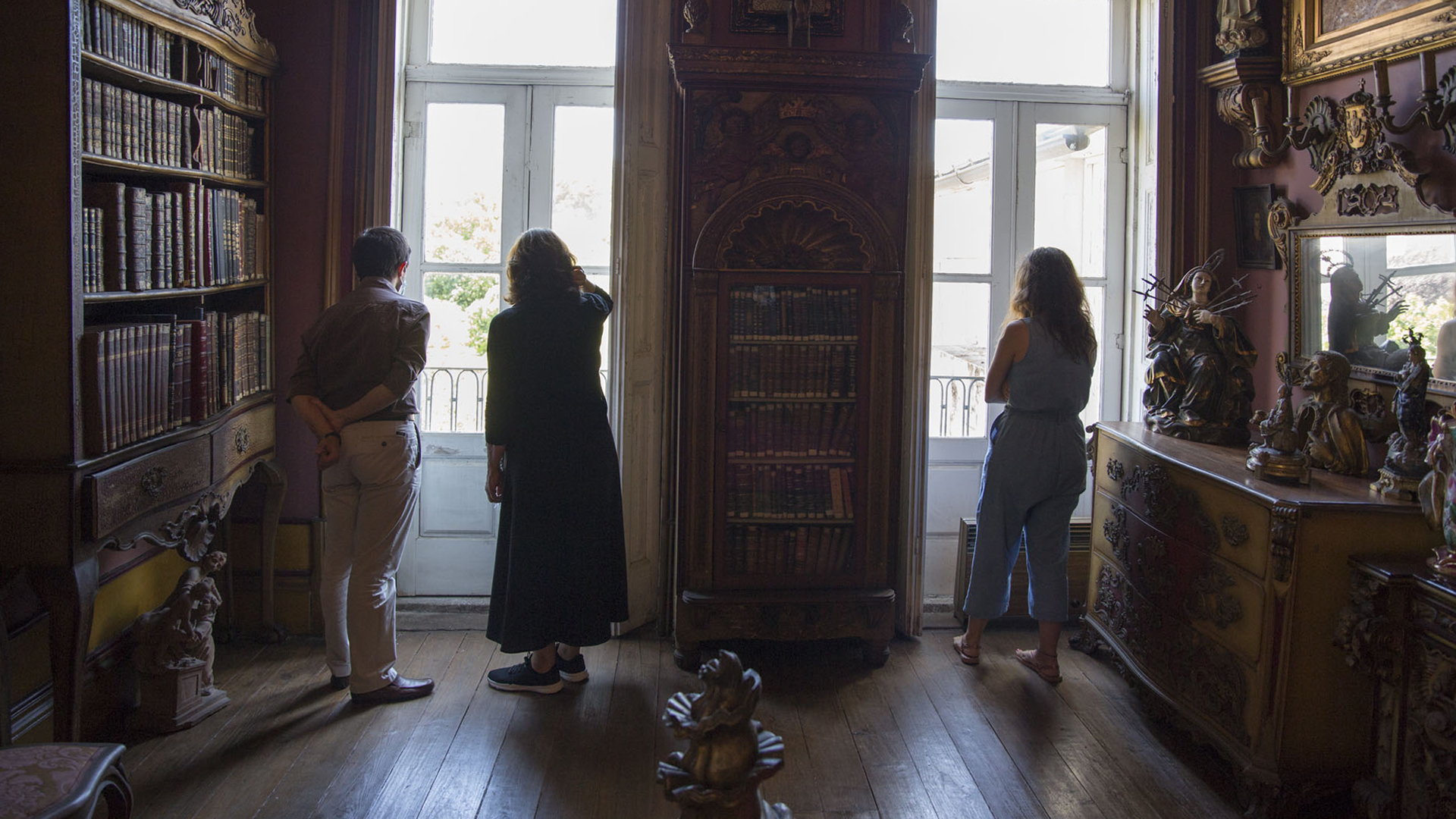 Timetable and Ticketing
Access to the Fernando de Castro House-Museum is by guided tour, booked by the email cmfc@mnsr.dgpc.pt and subject to confirmation of availability. For group visits, the maximum number of participants is 10.
General ticket | 5 euros | Dispatch 8030/2023
How to get to the
Fernando de Castro House-Museum
Rua Costa Cabral 716, Porto
Car
Rua de Costa Cabral is one of the longest streets in Porto, stretching from the central Praça do Marquês to the Estrada da Circunvalação, at the city limits. If you are coming from the city centre, you should turn right at Praça do Marquês, near the intersection with Rua da Constituição. If you are coming from outside the city, turn left at the Rotunda da Areosa (a major roundabout) towards Rua de Costa Cabral.
Buses
Depending on your departure point, there are several STCP bus lines that stop near the CMFC (305, 701, 702 and 703). Plan your trip here.
Metro
The metro station that serves the Fernando de Castro House-Museum is Combatentes, which is on the Yellow Line and connects the city centre to São João Hospital. The station has an exit to Rua de Costa Cabral and is 300 m away from the Fernando de Castro House-Museum. Plan your trip here.
Parking
The Fernando de Castro House-Museum does not have its own parking facilities but parking is available nearby. It also allows bicycles to be parked outside the house.
Accessibility
The Fernando de Castro House-Museum is in a 3-storied residential house, with a visiting circuit that includes 5 flights of stairs without a lift. At the entrance, visitors should leave bags, umbrellas or other large objects in the cloakroom.
There are male and female toilet facilities.
Fernando de Castro House – Museum
History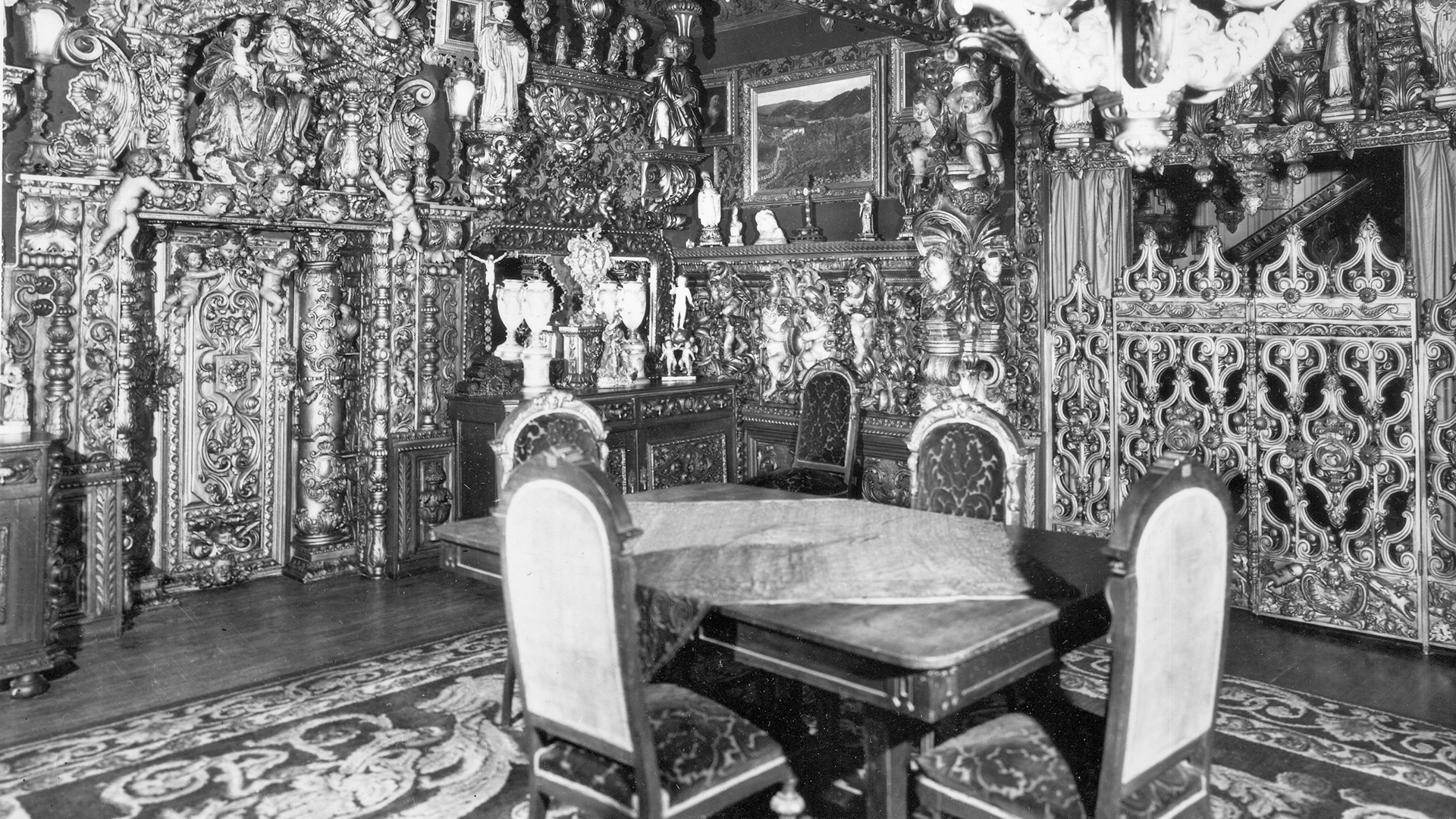 The Fernando de Castro House-Museum was the residence of a family of collectors who focused on Painting, Sculpture and the Decorative Arts. It fell to the last heiress, Maria da Luz de Araújo Castro, to donate the building and its contents to the State, posthumously fulfilling the wish of her brother, Fernando de Castro, to found a public museum. By decree of 15th December 1951, the Fernando de Castro House-Museum was classified and annexed to the Soares dos Reis National Museum.
Fernando de Castro House – Museum
Patron – Fernando de Castro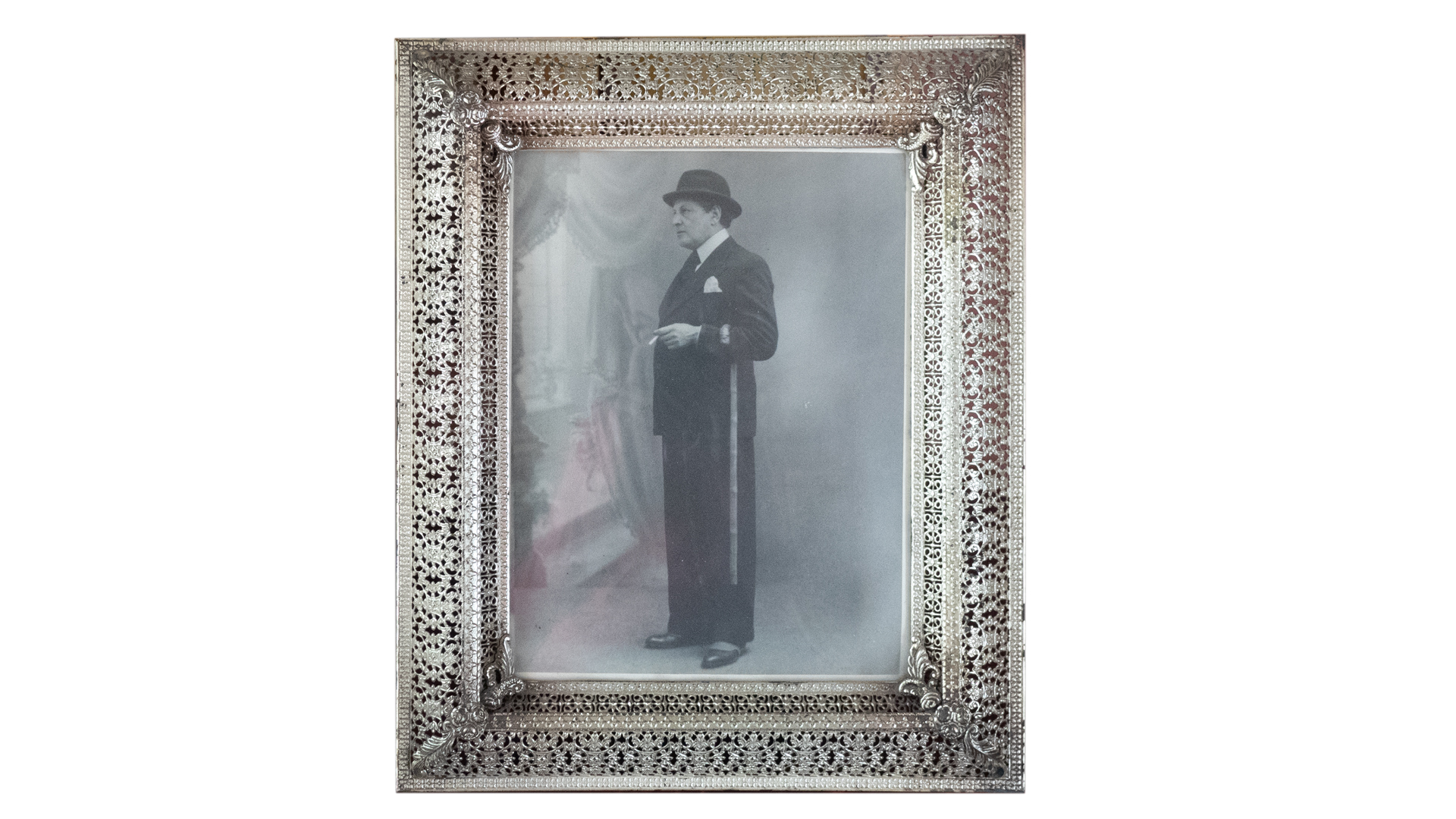 Fernando de Castro (Sé, 23rd Nov. 1888 – Paranhos, 7th Oct. 1946) was a Porto collector and businessman. Known for his poetic vein, he even published some volumes, he was an avid reader and had an inclination for drawing, creating several series of caricatures. Among them is the 1938 cartoon in which he portrays himself as a gentleman, a pose befitting the status giving him access to the prestigious Ateneu Comercial do Porto.
Fernando de Castro was acknowledged at the age of 9 by his father, Fernando António de Castro, and legitimised by his marriage to young Fernando's mother, Maria Maximina de Araújo in 1906. He lived in Rua das Flores near his father's shop, whose glass, mirrors and painted papers business steadily prospered. Between 1893 and 1908, he built a new house on Rua de Costa Cabral. Fernando de Castro grew up in a world of style and icons, particularly with regard to the furniture and fittings of the Costa Cabral house – a heritage he preserved and respected after his father's death in 1918.
As an adult, he developed his cultural interests in a circle of friends linked to business and with a particular taste for the arts and letters, such as António Nicolau de Almeida, Fernando Rosas and Ramos Pinto. It was after the death of his mother, in 1925, that Fernando de Castro began acquiring new works, which can be documented in relation to contemporary artists.
Fernando de Castro House – Museum
The house: a memory of Porto's late Romantic ambience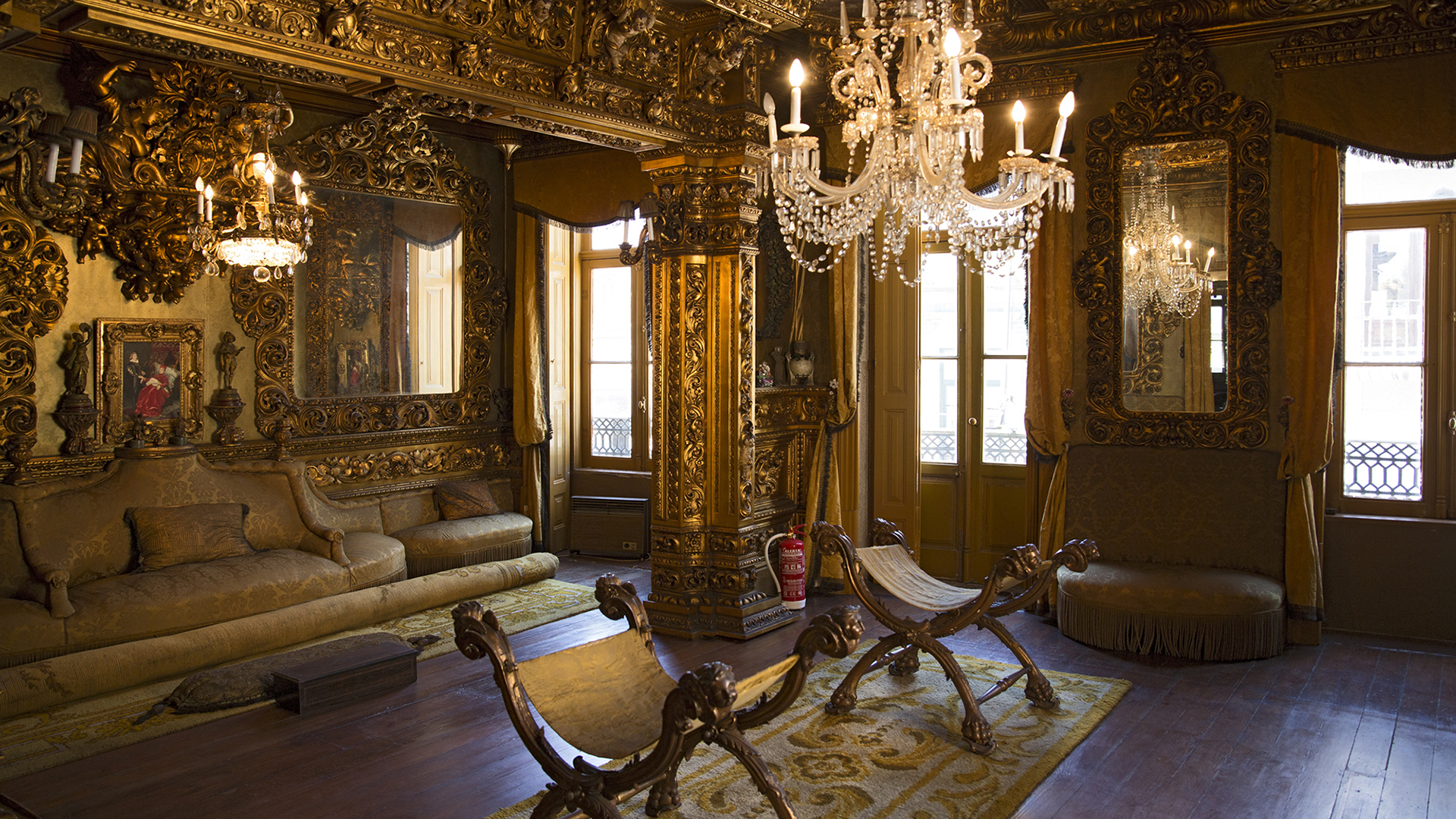 The interior decoration of the House-Museum is dominated by a revivalist atmosphere. Its outstanding carved woodwork and sacred art gives it a certain antique spirit. Fully in keeping with the late 19th century cult of national styles and antiques, it is one of Porto's rare examples of late Romanticism.
Recent studies indicate that the fixed decoration of the house corresponds to the time of its construction, between 1893 and 1908, including carved wooden panelling, of modern manufacture or restored, coffered ceilings, mirrors, furniture, wallpaper, chandeliers and lanterns. This original panelling seems to be the result of an actual interior design project, ostentatiously conceived according to the up to date taste of the house's founder, Fernando António de Castro. This Rua das Flores' merchant was, in fact, dedicated to interior decoration and also came from an educated background, being the son of a public notary and a member of the Campos Melo family, prosperous in the Covilhã wool industry.
Having lived in the Sé parish, the entrepreneur decided to move to the Antas area in 1893. This is the date on which he was granted permission to build the two-storied house in Rua de Costa Cabral. This was followed by an extension, in 1908, that included a kitchen next to the dining room on the 1st floor and the construction of a 3rd floor with 4 bedrooms and 2 living rooms. The building only appears as the investor's address in 1909. After his death, family issues led to the concealment of all documents relating to the inheritance, transmitted in 1918 to his two children, Maria da Luz and Fernando de Castro, the heir of the house.
Fernando de Castro House – Museum
Collections
The Fernando de Castro House-Museum maintains diverse collections, assembled over several decades, consisting mainly of religious art with erudite and popular representations, Portuguese naturalist painting and the decorative arts. There is also an interesting group of caricatures and some books by Fernando de Castro, collector, artist and poet. The objects in the rooms have been largely left as they were arranged by his sister, Maria da Luz.