TUESDAYS TO SUNDAYS
from 10h to 18h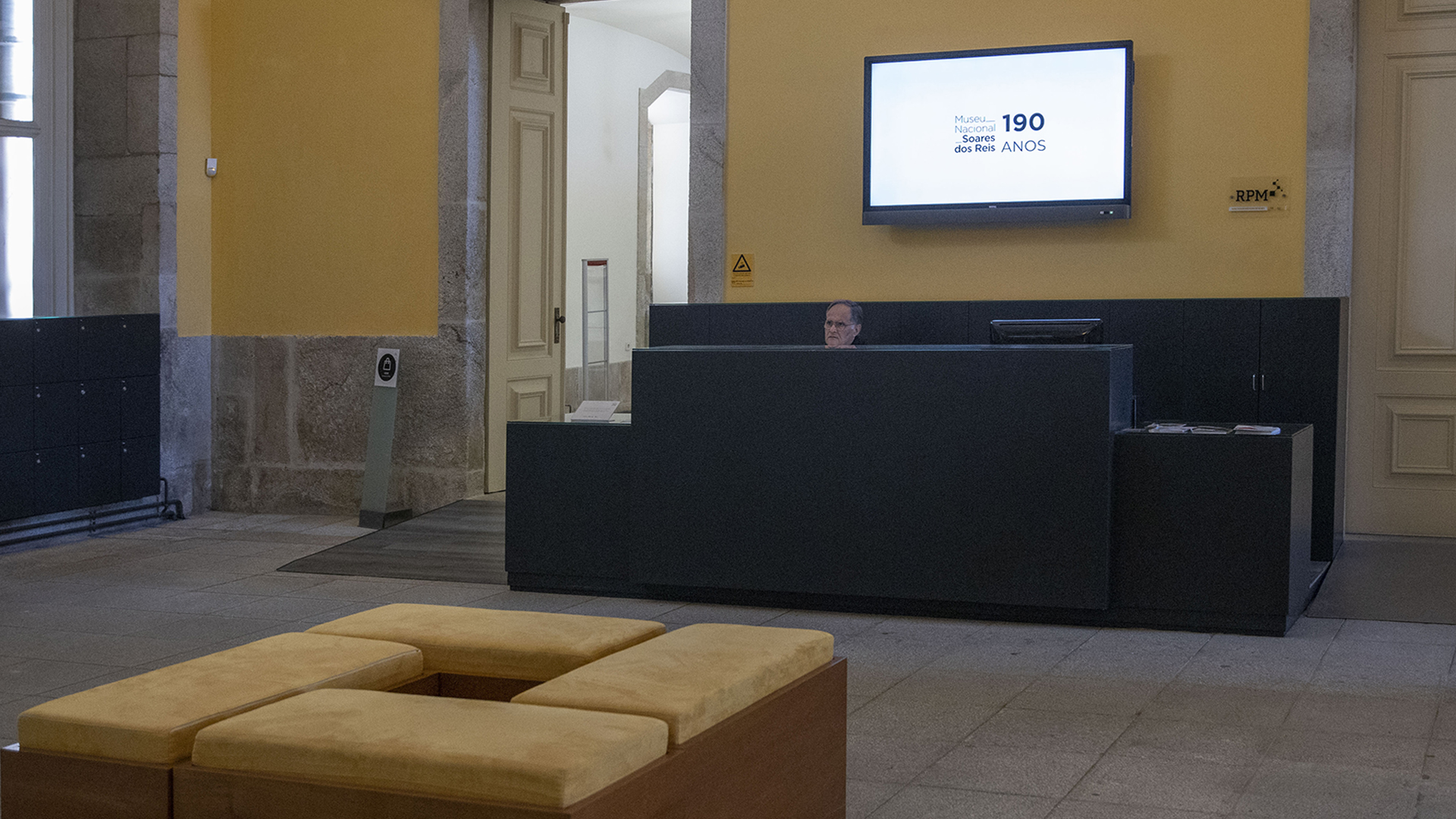 Tuesday to Sunday
10:00 am to 18h00 (last entry at 17h30)
Until 30 September 2023, there are extended hours on Thursdays from 6pm to 8pm with free admission.
Closed on Mondays, 1 January, Easter Sunday, 1 May, 24 June and 25 December
General ticket: €8.00 | Order 8030/2023
Buy your ticket here by selecting Museu Nacional Soares dos Reis
Free entry on Sundays and public holidays from 10am to 6pm for all citizens resident in Portugal | Dispatch 8030/2023
Admission is free every day for:
Children and young people up to the age of 12 inclusive*.
Unemployed visitors resident in the European Union*.
Visitors with reduced mobility (document proving 60% incapacity) and 1 accompanying person.
Members of ICOM, ICOMOS and APOM
Researchers, conservators, restorers, museology and/or heritage professionals in exercise of their functions
Professionals of tourism activities
Journalists in exercise of functions by means of prior communication
Teachers and students of any level of education, including Senior or Third Age Universities, when demonstrably on a study visit and by appointment
Accredited groups from Portuguese Social Solidarity Institutions or from Social Action Areas of Local Authorities or other Institutions of Public Interest, subject to prior authorisation by the Directorate of the DGPC
Discounts
Visitors aged 65 and over – 50% discount
Young people aged 13 to 24 – 50% discount
Families, provided they are made up of at least 2 members, one of whom is an adult and the other a minor – 50% discount
Porto Card – 50%.
General Rules
Advanced booking is obligatory for groups over 50 people.
Quantity discounts are not applicable to Circuit Tickets.
All discounts applied to individual tickets are applicable to Circuit Tickets and guided tours, with the exception of guided tours outside opening hours.
Vouchers issued on the advance purchase of tickets are valid for 1 year.
Discounts cannot be accumulated.
Entry is not permitted with suitcases, umbrellas or other large objects. The Soares dos Reis National Museum provides lockers free of charge for this purpose.
Additional information about exemptions, discounts, special tickets and general rules click here
Cultural association Information
Friends of Museums Information
To visit the Soares dos Reis National Museum independently and in your own time, we provide informative support itineraries.
Visit guide – History of the Soares dos Reis National Museum
Visiting itinerary – The artists in the collections of the Soares dos Reis National Museum
RUA DE
D. MANUEL II 44,
4050-522,
4050-522, PORTO, PORTUGAL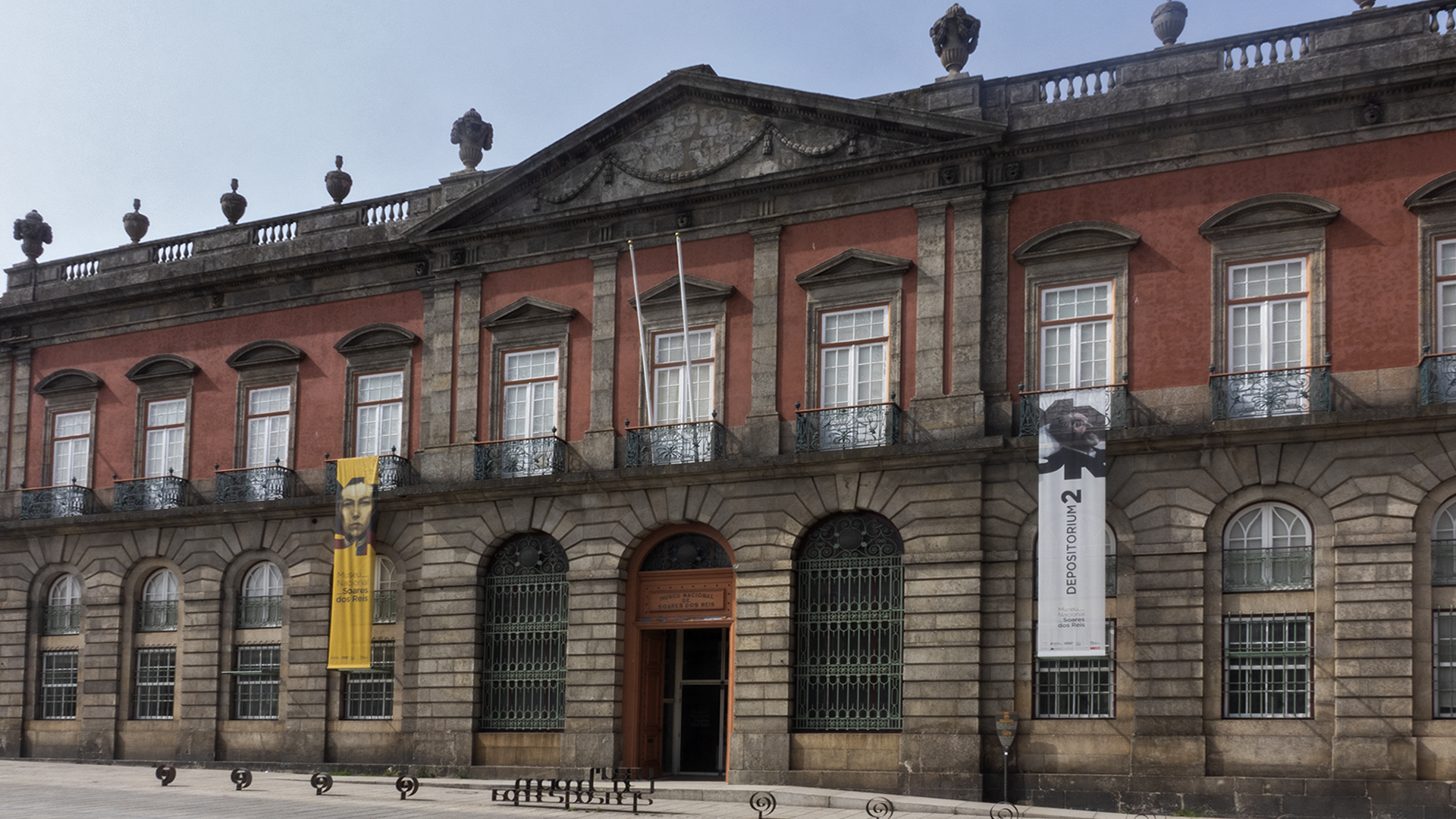 The Soares dos Reis National Museum is in a central area of the city, near the Santo António General Hospital and the Palácio de Cristal.
By car
[Road traffic will be subject to possible constraints, depending on the construction of the new Pink Line of the Porto Metro]
Coming from Praça Filipa de Lencastre, use the Almadas Tunnel with an immediate exit at Rua D. Manuel II.
From Praça Mouzinho de Albuquerque (Rotunda da Boavista) take Rua Júlio Dinis to Rua D. Manuel II.
From Avenida dos Aliados, turn in the direction of Praça Filipa de Lencastre and go up to Rua de Ceuta. Follow Rua José Falcão, Praça Guilherme Gomes Fernandes, Praça Gomes Teixeira (also known as Praça dos Leões), Largo Professor Abel Salazar, Rua Clemente Menéres and finally Rua D. Manuel II.
By train
The Campanhã Intermodal Terminal (TIC) offers a wide range of public transport – metro, train and bus.
At the TIC you can transfer to S. Bento station. From here, you'll reach the Museum in 20 minutes on foot, walking up Rua dos Clérigos, Rua dos Carmelitas, Praça Gomes Teixeira, Largo Professor Abel Salazar, Jardim do Carregal and Rua D. Manuel II.
By bus
STCP lines with stops near the museum: 200, 207, 302, 300, 601, 602, 507, 501, 201.
By metro
Lines A, B, C, E, F with a stop at Carolina Michaelis station and Line D with a stop at S. Bento station, both a 20-minute walk from the Soares dos Reis National Museum.
Parking
There are several car parks in the vicinity of the Soares dos Reis National Museum. School and tourist buses stop in front of the Museum long enough for passengers to leave, but they do not stay. Passenger collection must be arranged in advance with the driver. The collection of passengers must be arranged in advance with the driver.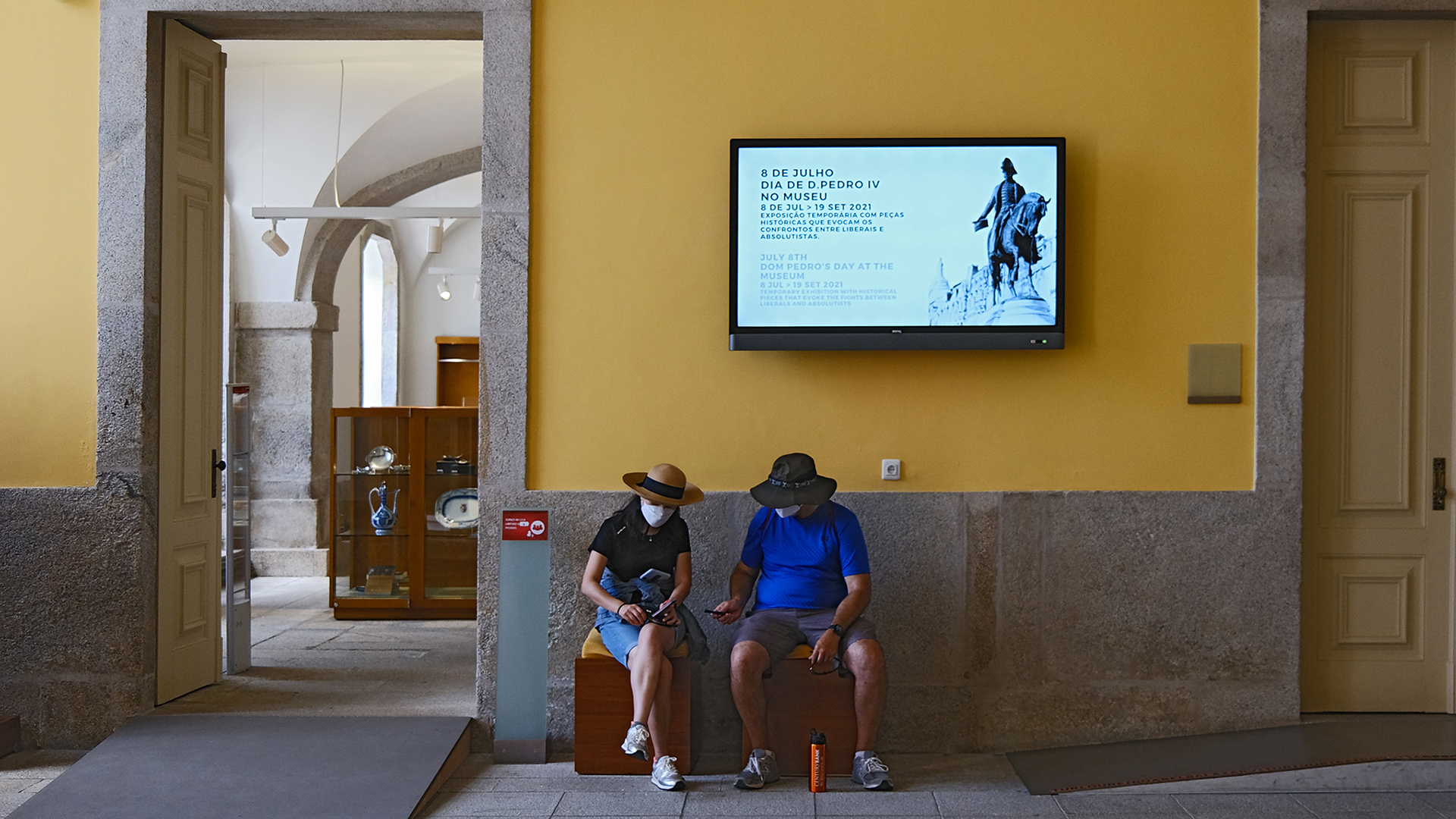 The Soares dos Reis National Museum aims to guarantee the best access conditions to the building and the exhibitions so that the visit becomes a great experience.
PHYSICAL ACCESSIBILITY
Access to the Museum
Transport network;
Nearby car parks;
Accessible pavements and access roads;
Parking spaces for 6 bicycles.
Inside the Museum
Lifts allowing access to all floors;
Accessible ramps on floor 0;
Stairs with handrails;
Exhibition rooms with a wide, obstacle-free circuit;
Break and rest areas with benches in the exhibition circuit;
Accessible toilets on floors 0 and 1;
Wheelchair available;
SOCIAL ACCESSIBILITY
Diverse programme;
Programme aimed at different audiences;
Publicity for associations of people with disabilities (PwD).
INTELLECTUAL ACCESSIBILITY
In content
Clear and accessible language in the texts available;
Subtitling in Portuguese and English.
Staff at the reception and service desk can provide more detailed information.
At the Soares dos Reis National Museum you can enjoy two garden areas, the Camellia Garden and the Rainha D. Amélia Velodrome Garden.
In the Camellia Garden, located in the centre of the building and accessed via the riding arena, you can see various species of Camellia.
In the Rainha D. Amélia Velodrome Garden, which is the result of a landscaping project by the architect Fernando Távora, you can see a significant part of the Lapidary collection, as well as material memories of the Rainha D. Amélia Velodrome, inaugurated in 1894.
TUESDAYS TO SUNDAYS
from 10h to 18h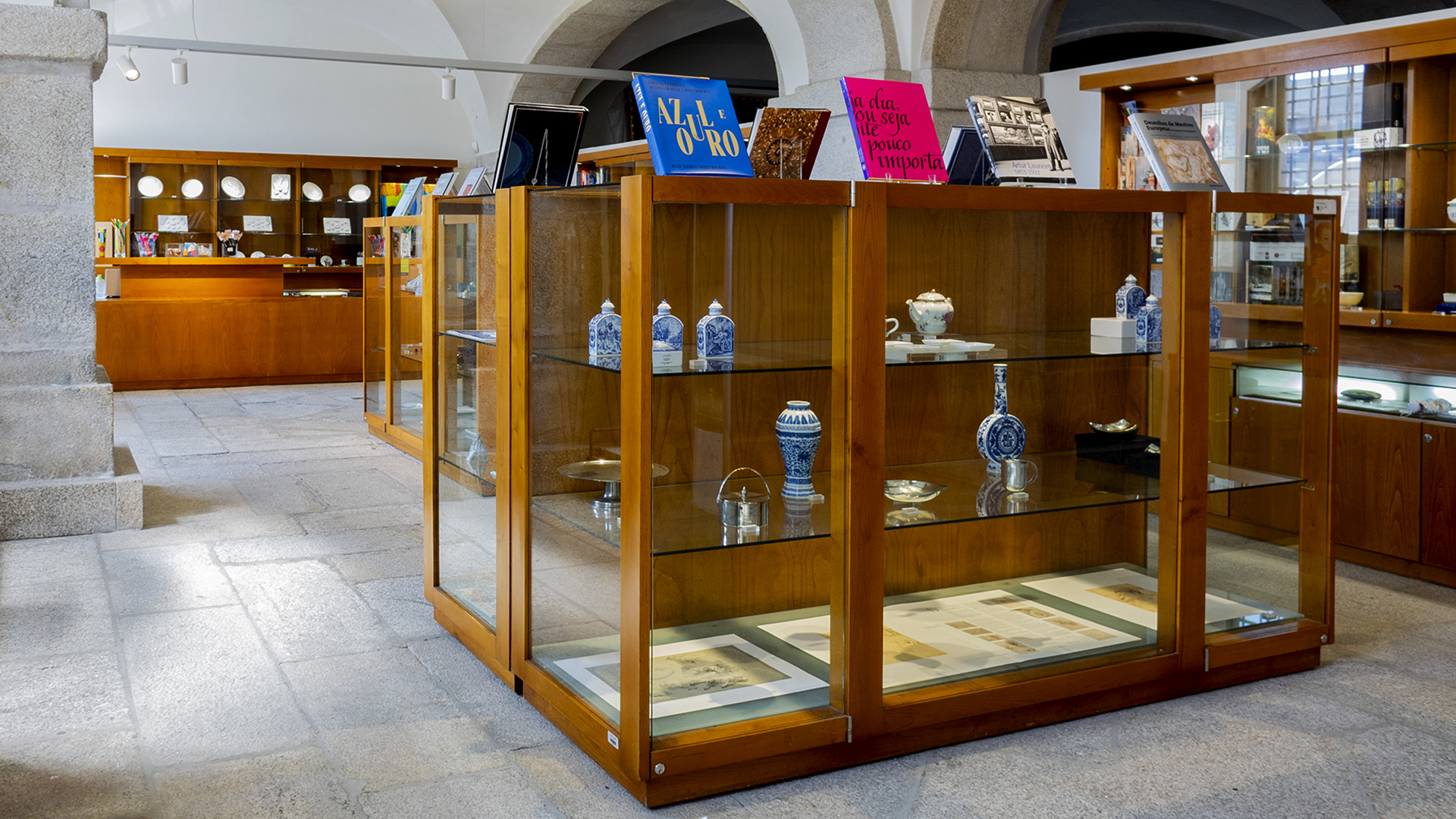 The Soares dos Reis National Museum shop offers a varied range of products accompanying collections of the Museums, Monuments and Palaces managed by the Directorate General for Cultural Heritage.
DGPC also provides an online store.