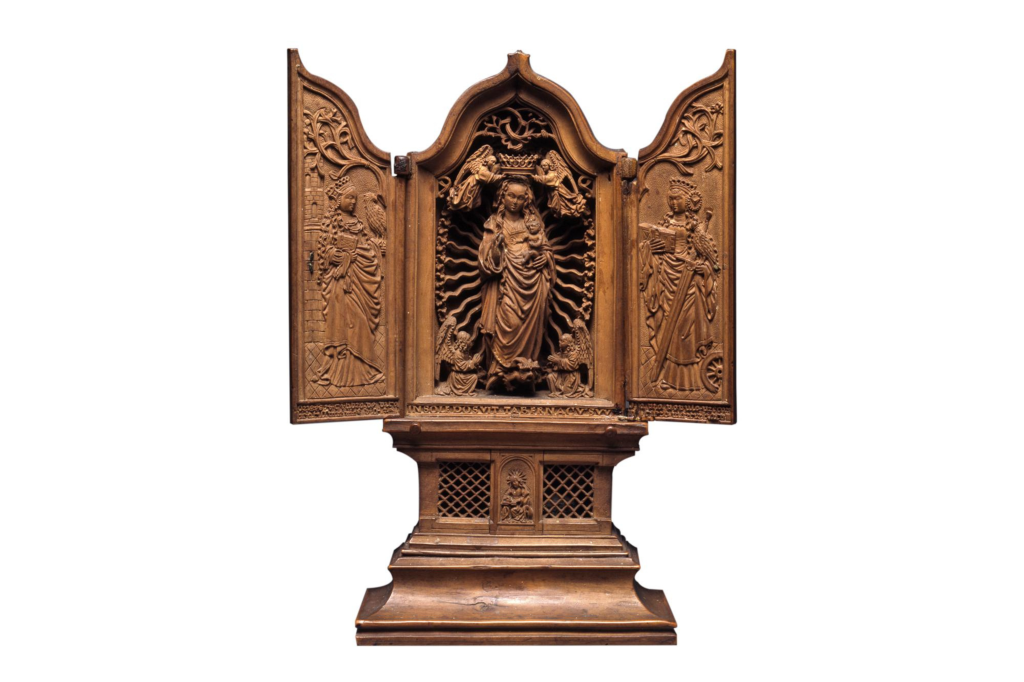 Oratory/Reliquary Triptych
Unknown artist, Northern Netherlands (Delft?)
1500-1530
Boxwood
This miniature, temple-shaped oratory represents the coronation of the Virgin, flanked by St Barbara and St Catherine of Alexandria. It was produced in the north of the Netherlands, between 1500 and 1530, probably in the workshops of Adam Theodrici (in Delft).
The representation of these three figures was common in late Gothic and Renaissance works. The active life is personified by St Barbara, protector of knights and men-at-arms; while the contemplative life is represented by St Catherine, protector of students, philosophers and teachers.
The triptych can be considered rare, being part of a group of around 150 items (including small oratories and rosary beads) identified so far throughout the world. These objects of private devotion are related to the practice of short and frequent periods of meditation recommended by the Devotio Moderna, a religious reform movement that arose in the Netherlands and Germany in the late 14th century.
It was donated to the Museu Portuense around 1836.