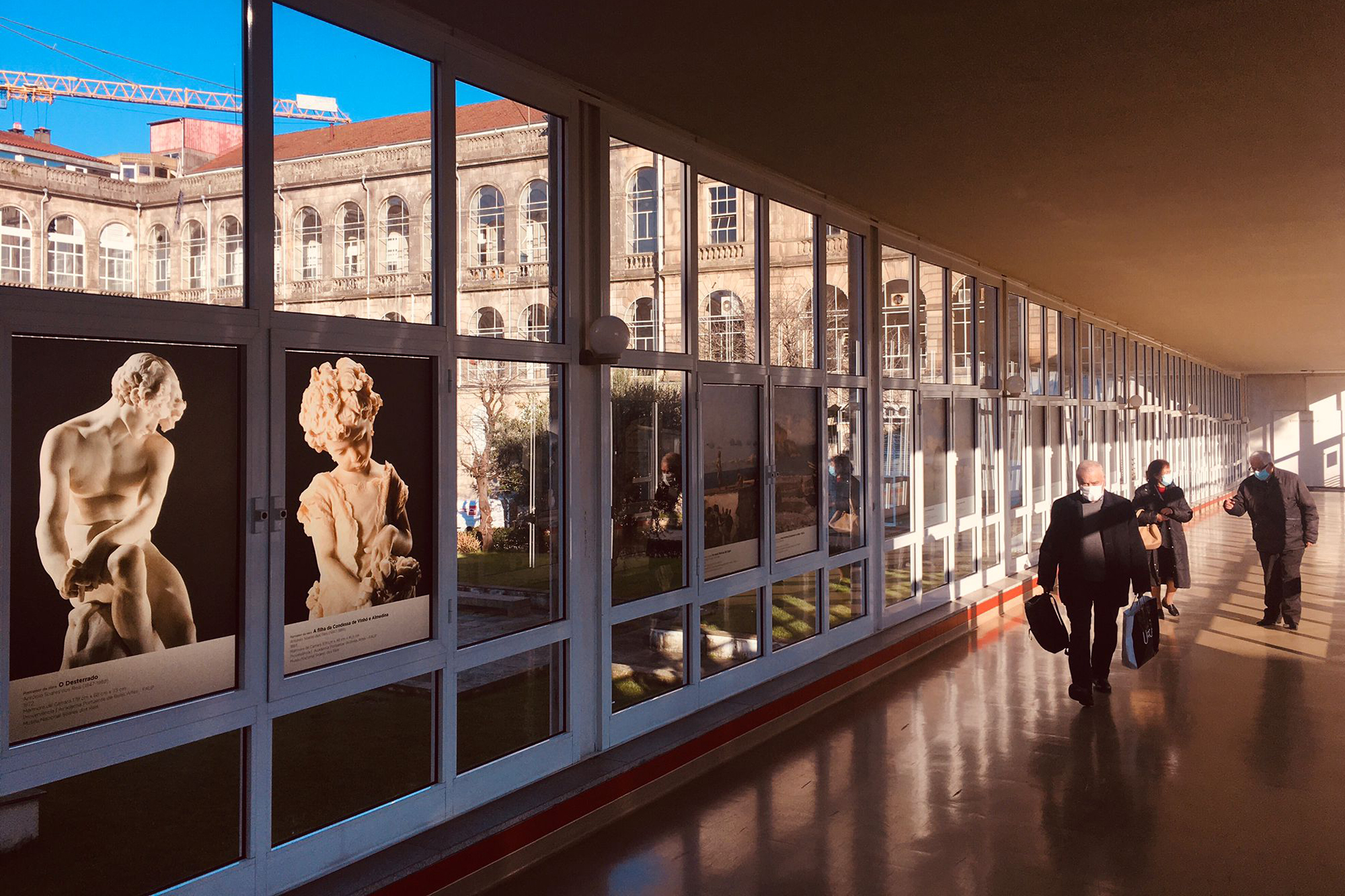 The Centro Hospitalar Universitário do Porto (CHUP) and the MNSR launch the collaborative project Art and Health, with cultural intervention actions in different spaces of the Hospital de Santo António, with its users and companions.
Centered on the benefits of Art in building a favorable environment that minimizes the impact of the disease, the project consolidates the partnership between the two neighboring institutions and brings CHUP professionals, users and their companions closer to the Museum, which seeks to consolidate its role outside of doors.
One of the actions materializes with the exhibition nucleus OUTROS LUGARES. This action takes a set of author photographs with details of paintings and sculptures by artists such as António Soares dos Reis, Artur Loureiro, Aurélia de Souza, Henrique Pousão, José Malhoa, Marques de Oliveira and Silva Porto, to different CHUP spaces. The photographic works, which illustrate details of pieces that convey feelings of relaxation or well-being, seek to humanize the space.
This partnership also results in the creation of the CHUP user and companion ticket, with a 50 percent discount on the entrance fee to the Museum, the program of activities for CHUP professionals, with the aim of providing moments of leisure, of decompression, stimulants and differentiators of their daily lives, and educational activities for users of the pediatric service, pursuing objectives of humanization and education through art.
This project has the patronage support of the Manuel António da Mota Foundation and the institutional support of the Círculo Dr. José de Figueiredo – Friends of the MNSR.