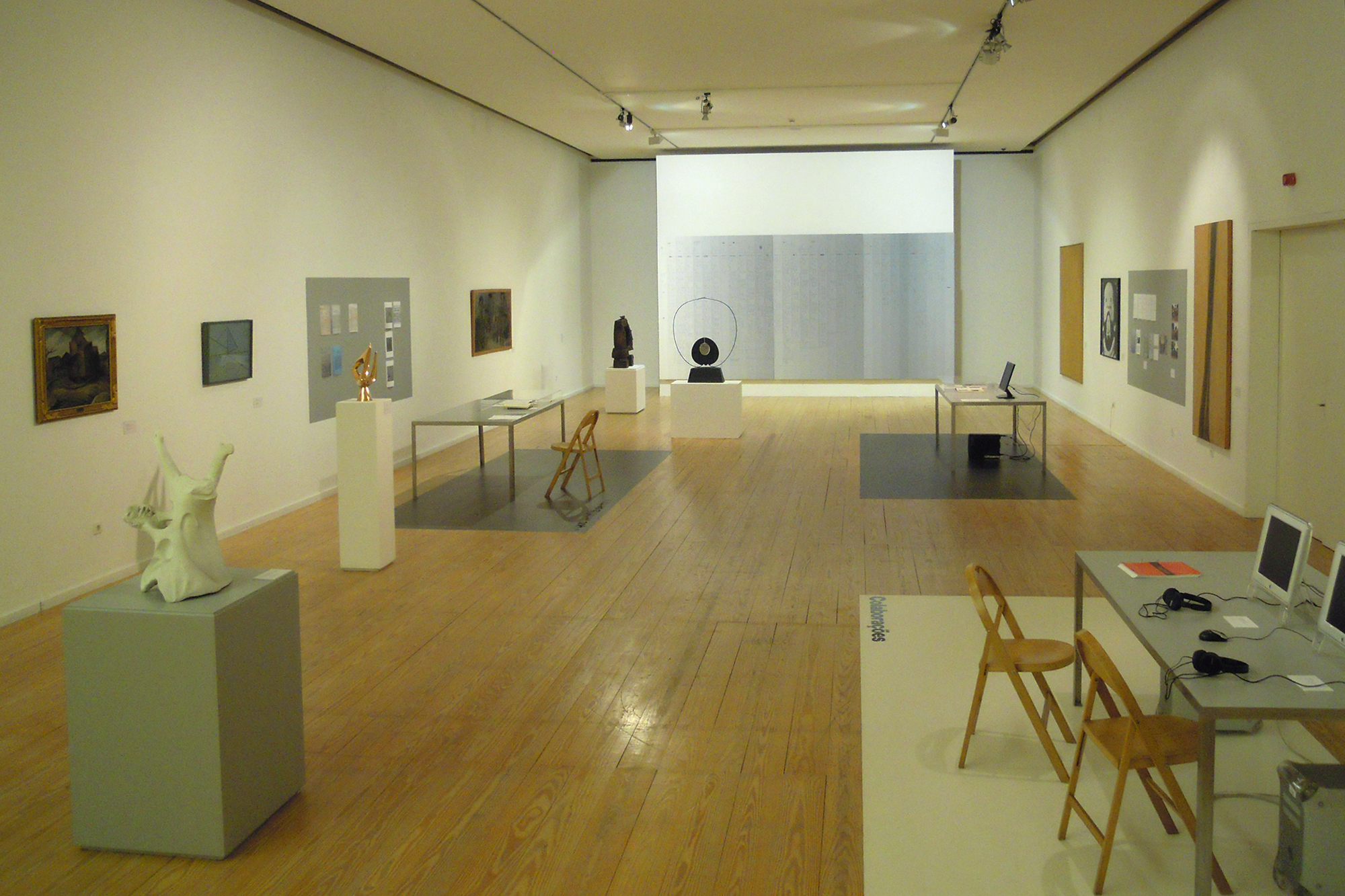 Coordination – MNSR and Faculty of Fine Arts of the University of Porto.
This exhibition takes as its starting point Lígia Afonso's doctoral research on Portuguese representation at the São Paulo Biennale, since its 1st edition, in 1951.
The Portuguese works and artists presented offer an overview of the art produced in Portugal since the beginning of the 20th century, built in real time, every 2 years, and determined by the institutional, critical and artistic voices that were asserting themselves at each moment and time. .
Artist Mafalda Santos was invited to produce a second iteration of the large panel CARTAS DE S. PAULO produced in 2014 for the biennial. The artist composes a detailed visual chronology where institutions, artists and works are recorded, mapping an entire network of connections and offering an integrated reading of the Portuguese presence at the São Paulo Biennale.
This exhibition is articulated and dialogues with HOW(…) THINGS THAT DON'T EXIST – AN EXHIBITION DEVELOPED FROM THE 31st S PAULO BIENAL, currently on view at the Serralves Museum of Contemporary Art.