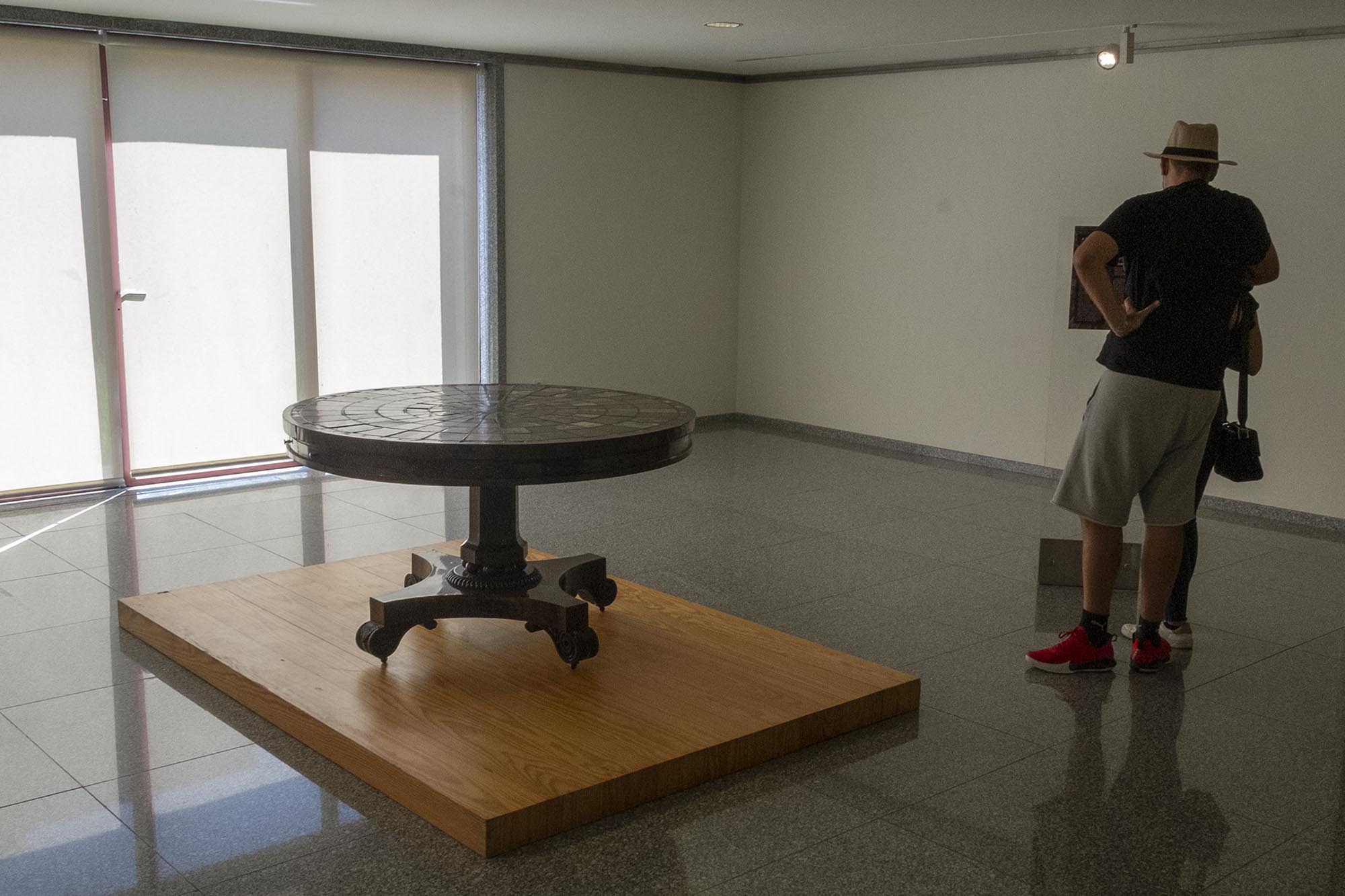 From a selection of three works, MNSR's social media followers chose a library table from João Allen's collection as the piece of the month.
This example fulfilled a cultural and scientific program that originated in the mid-1800s and which testified, through the "rare and ancient stones", to the enchantment of emblematic archaeological sites of Roman Antiquity. It also revealed, in the different 273 lithotypes, the fascination with Natural History and mineralogy, in a scientific and cultural spirit that defined the Grand Tour, a distant parallel to the phenomenon that we today call tourism.
Find out more about the piece in a session commented by collection manager Paula Oliveira. August 28th, at 1:30 pm.