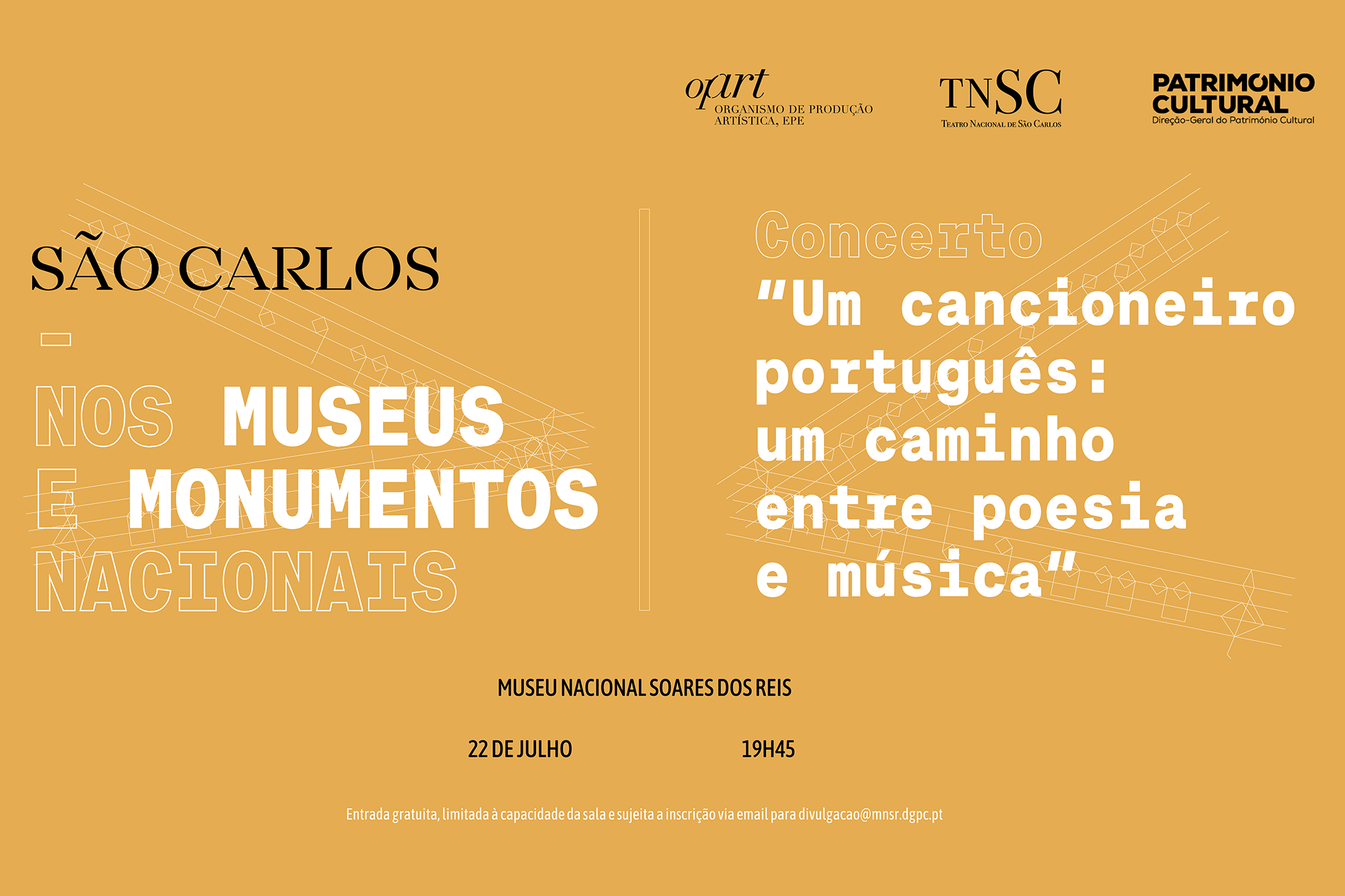 The Soares dos Reis National Museum hosted a concert – a Cancioneiro Português – a Path between Poetry and Music – Luís Vaz de Camões by the São Carlos Teatro National Theatre. The show was part of the "Thursday Nights at the Museum" programme, during which the museum closed at 10.30 pm, rather than 6 p.m. through a protocol between the São Carlos National Theatre and the Directorate-General for Cultural Heritage.
The recital was entirely based on the poetry of Luís de Camões and featured the soprano, Paulina de Sá Machado; bass-baritone, André Henriques; and João Paulo Santos on the piano. The poems were set to the music of Jorge Croner de Vasconcellos, Luís de Freitas Branco, Frederico de Freitas, José Viana da Mota, Augusto Machado, Rui Coelho, João Arroio, Alexandre Delgado, Eurico Carrapatoso, Joly Braga Santos and Fernando Lopes-Graça.
The São Carlos National Theatre presented the cycle, Um Cancioneiro Português (A Portuguese Songbook) as an opportunity to come into contact with highly diverse types of music and personalities, and thus get to know works that leading to reflection on our cultural past and present.