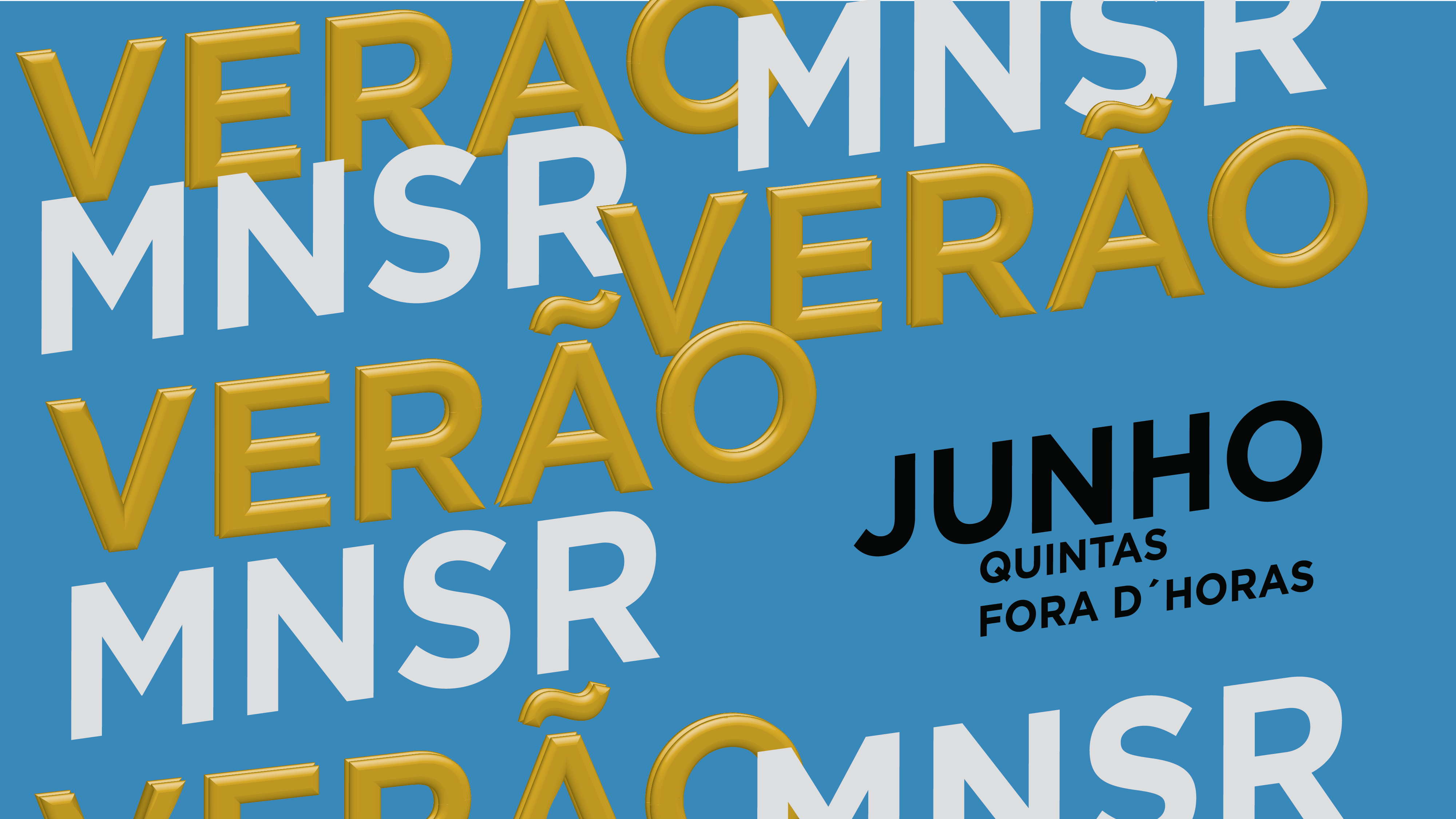 Registrations
comunicacao@mnsr.dgpc.pt
Observations
Minimum of 5 and maximum of 15 participants
Free
Entry
On Thursdays after hours, anything can happen at MNSR. There are several activities designed for those who want to enjoy the different spaces of the Museum at dusk. Diverse and unexpected themes are explored in unusual spaces.
What fits into this landscape?
Workshop for families | World Children's Day
1 junho, 18h00-19h30
1 June, 6:00pm-7:30pm
Workshop for families
8 June, 6pm
Night of S. João in the garden of Quinta da China, by Aurélia de Souza
Commented session | Play of the Month – Audience Choice
June 15, 6:30 pm
Meeting in the garden – The sculpture The Blacksmith, by Alves de Sousa*
Summer invites you to explore the Museum's different outdoor spaces. The gardens will be the stage for discovering the heritage found there.
June 22, 6pm
*The performance of this activity depends on weather conditions.
The Porto Mitra in the MNSR collections
Guided visit
June 29, 6pm