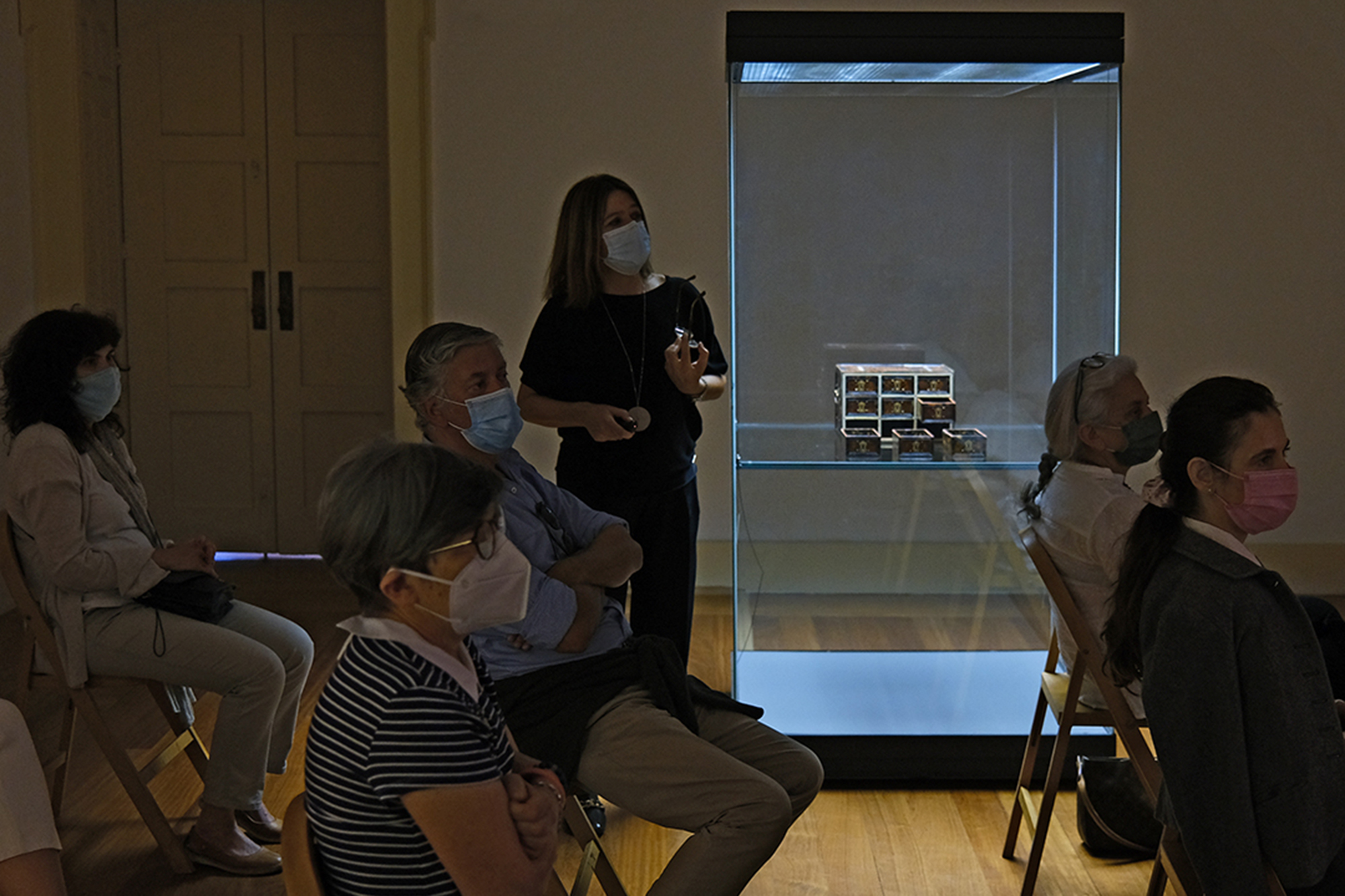 The piece of the month for October chosen by MNSR's social media followers is the table counter produced in a manufacturing center in India between 1570-1580.
This piece, covered in tortoiseshell, was probably intended to serve as a jewelry box. The painting on all available surfaces, exterior and even interior of the nine drawers, reveals a vast iconography with a rare theme, which takes the observer to the daily lives of the Portuguese in India in the 16th century.
Find out more in a session commented by collection manager Paula Oliveira. On October 7th and 28th, at 1:30 pm.