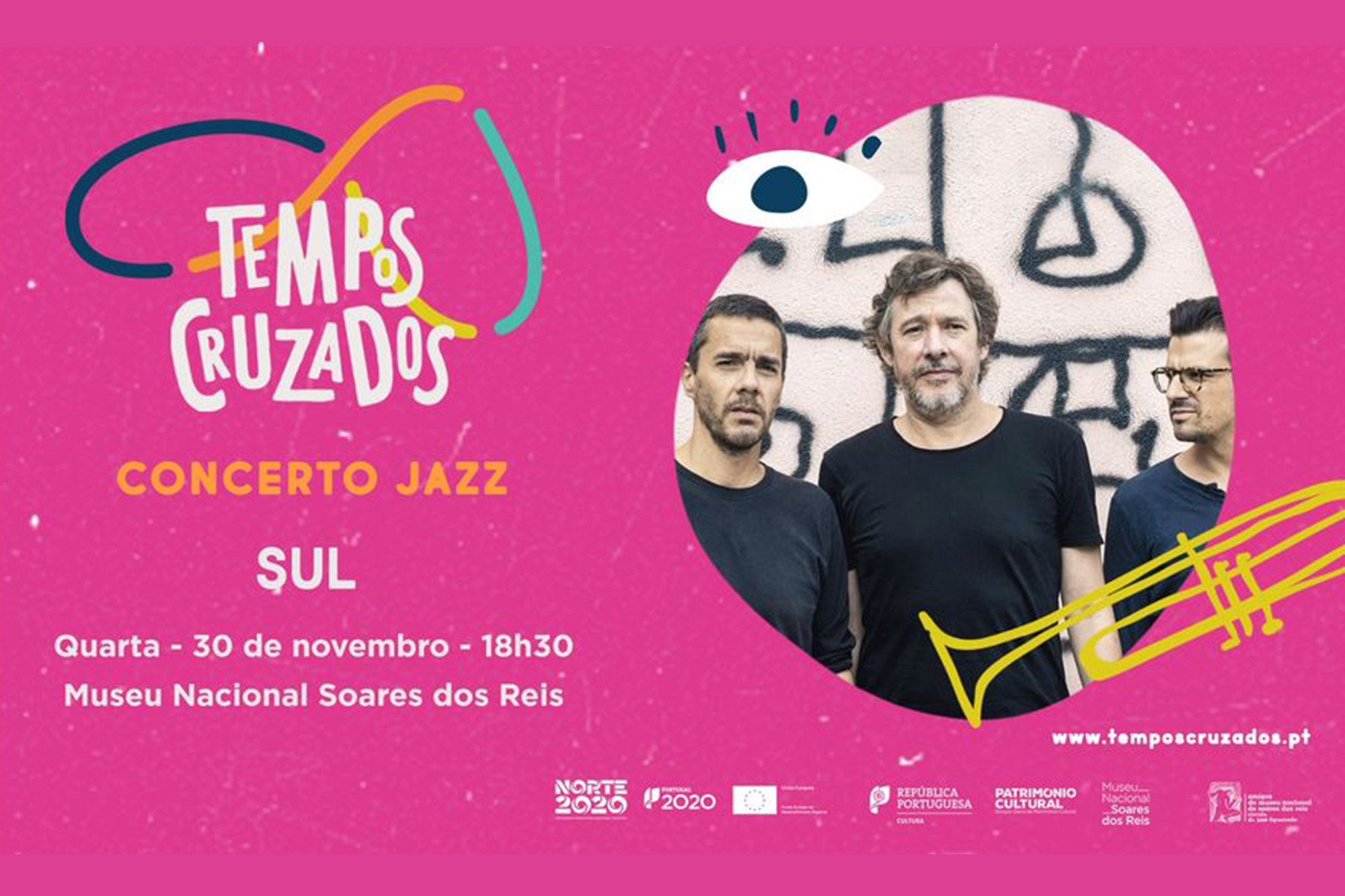 The SUL trio, composed of Luís Figueiredo on piano, Bernardo Moreira on double bass and Bernardo Couto on Portuguese guitar, brings to the MNSR Auditorium a selection of music made in Portugal, including fados, jazz compositions and traditional songs by some of the most prominent composers in Portugal, such as Carlos Paredes, Zeca Afonso, Mário Laginha and João Paulo Esteves da Silva.
The concert is part of the Tempos Cruzados Festival program , which brings together in partnership the General Directorate of Cultural Heritage, through the MNSR, and the Municipalities of Caminha, Chaves and Vila Nova de Gaia. It is a networked cultural programming initiative, financed by NORTE 2020, in the context of support from Portugal 2020 and the European Regional Development Fund.
Free entry, no registration.