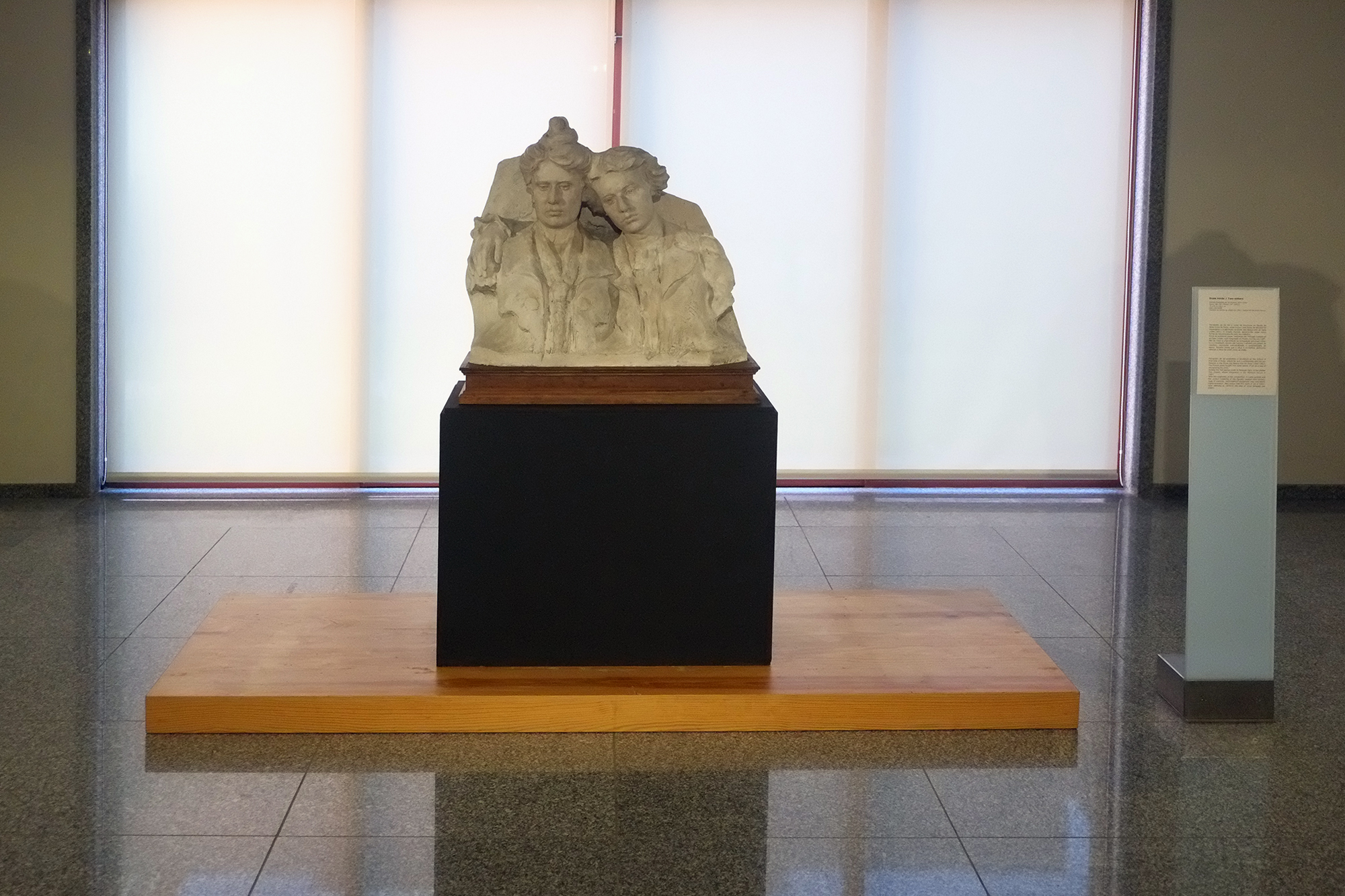 The MNSR presents the sculpture TWO SISTERS, by Fernandes de Sá, as its piece of the month for September. The work was selected by MNSR's social media followers.
Among the first pieces created by Fernandes de Sá in Portugal are the Two Sisters, which were integrated into the Museum in 1997. Noteworthy are the originality of the double portrait composition and the correct modeling of the figures, treated with correct volumes, individualized expression and period characterization. Also note that the piece is monolithic, seeming to reinforce the idea of unity between the sisters.
Find out more about the piece in a session commented by collection manager Ana Paula Machado. July 1st and 8th, at 1:30 pm.