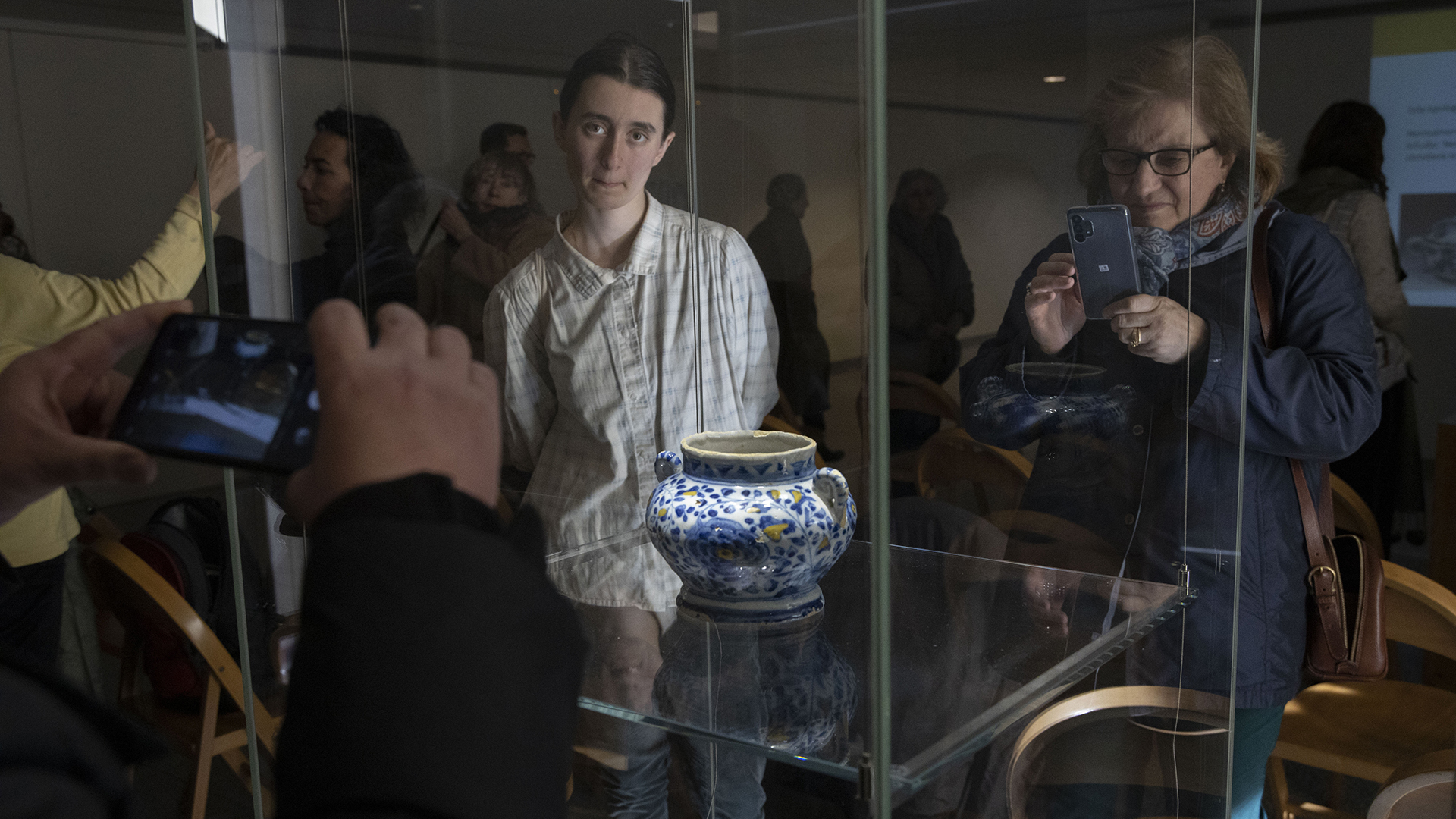 MNSR's social media followers chose a pot dating back to 1608 as February's item of the month. Of workshop production, it is the oldest known piece of dated Portuguese faience.
The quality of the pot is revealed in its careful painting, both in the treatment of the double-headed eagle and the camellia, a flower that frequently appears on faience pieces and tile panels from the first half of the 17th century.
The pots with lids and drains could possibly be used to make mulled wine flavored with herbs.