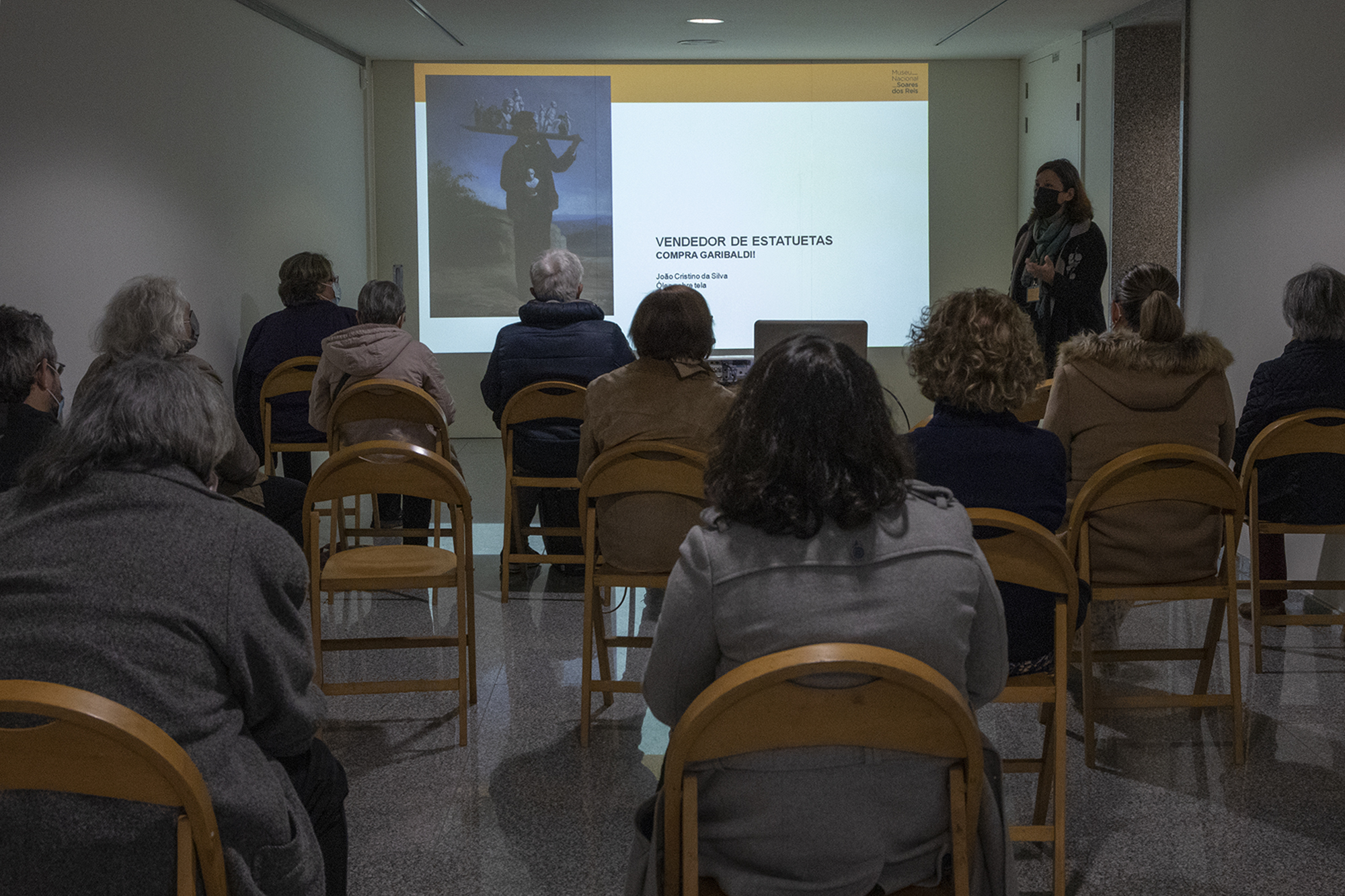 Starting the year 2022, the piece of the month chosen by MNSR's social media followers is the oil on canvas SELLER OF FIGURINES, by the painter João Cristino da Silva, a piece from Fernando de Castro's collection and unique in the MNSR's collections.
Born in Alfama, Lisbon, into a bourgeois family linked to commerce, João Cristino da Silva attended the Academia das Belas-Artes de Lisboa, from 1841 to 1845, where he revealed his aptitude for the arts, but also a nervous temperament and an irreverent personality. who refuses academic education.
Find out more about his journey and the canvas in a session commented by Ana Anjos Mântua, coordinator of the Casa-Museu Fernando de Castro. On January 20th and 25th, at 1:30 pm.