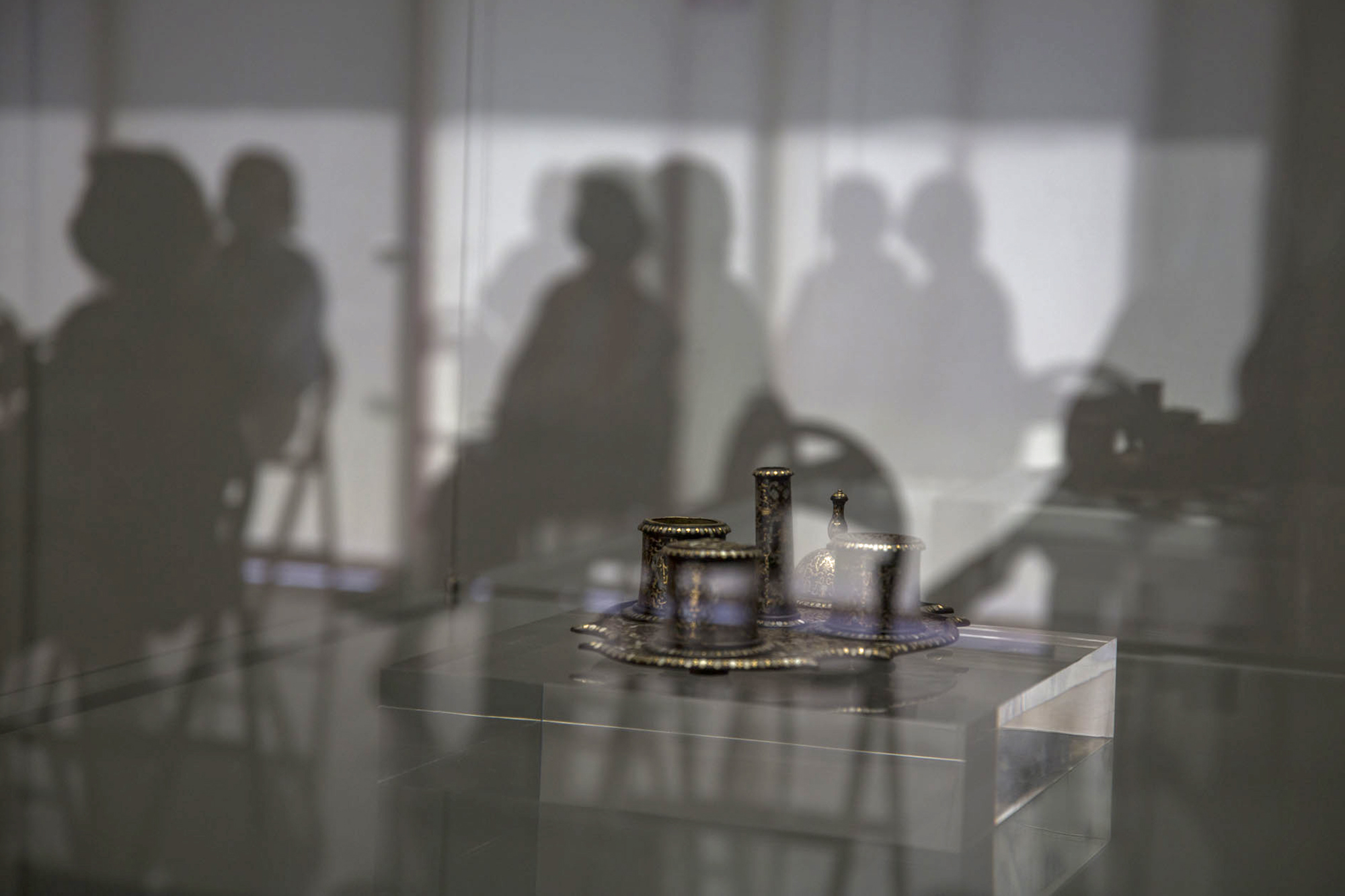 Coming from the Monastery of Santa Cruz de Coimbra, this 18th century desk arrived in June 1834 at the Portuense Museum or Ateneu D. Pedro, which had been created the previous year.
This is a set of writing accessories (tray with inkwell, sandpit, craft box, bell and quill holder) made of hot-worked tortoiseshell, with inlays of "chinoiserie" motifs in gold and "rocaille" elements. , grotesques and allegorical figures in mother-of-pearl using a technique called "gold piqué".
It was produced in Italy, in Naples. It is presumed to date from around 1730-1735 and to be written by Giuseppe Sarao, one of the most excellent "tartarugari" masters.
Find out more about the piece in a session commented by collection manager Ana Paula Machado. July 1st and 8th, at 1:30 pm.